In a technology assessment, our consultants can evaluate the solutions your organization has, how well they are being used, and how (if at all) they need to be augmented. Burger Consulting Group will provide a concise report of solutions in place, how their use compares to their potential and, where appropriate, share additional or alternative products or product classes which would be appropriate for the organization. Another component of this process is the evaluation of underlying infrastructure and IT support. This would include topics such as field access, report writing and BI, integrations, and document storage.
Objective assessment of your key business processes and systems with our regard to favorites or partners in the marketplace.
BCG walks into your organization with a comprehensive knowledge of processes and systems. No need to train us on your business.
Practical approach to technology aligned with the ambitions of the organization. No recommendations just for technology's sake.
Measure twice, cut once. Get an unbiased assessment from industry experts.
Before you acquire new technology or discard some existing solutions, take the time to get a thorough assessment of your business processes. Sometimes we find a perfectly good existing solution being poorly utilized or, at other times, organizations struggling to make an inappropriate solution meet expectation. Either way, alignment of the technology with the processes is key. The Technology Assessment gives you that visibility.
Please provide us your contact information and some initial background information in the following form. One of our project coordinators will schedule an introductory call with you (and other members of your leadership team as necessary) to discuss your current challenges and a potential consulting approach.
Articles
How do your processes and systems compare to your industry peers? How do your company's business processes and systems measure up against industry averages, and
Read More »
Careers
Burger Consulting Group's annual meeting was held at the Ambassador Chicago, formerly known as the Ambassador East, located at 1301 N. State Parkway, Chicago. In
Read More »
News
Have you heard the good news; the Best Practices Assessment Tool has launched! Do you want to have more visibility into your organizations' processes and
Read More »
Careers
Last Month Christian Burger was at the BuiltWorlds 2022 Construction Tech Conference held in Chicago. He met with many friends, clients, and colleagues from Construction
Read More »
Careers
Angus Frost from Burger Consulting Group (BCG) recently attended the Gartner Data and Analytics Summit in Orlando, Florida. The event was a vendor neutral conference
Read More »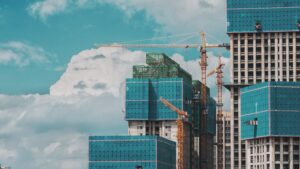 Events
General Building Contractors Association (GBCA) is hosting its fifth annual construction technology expo. Christian Burger will be speaking at the expo on the primary trends
Read More »